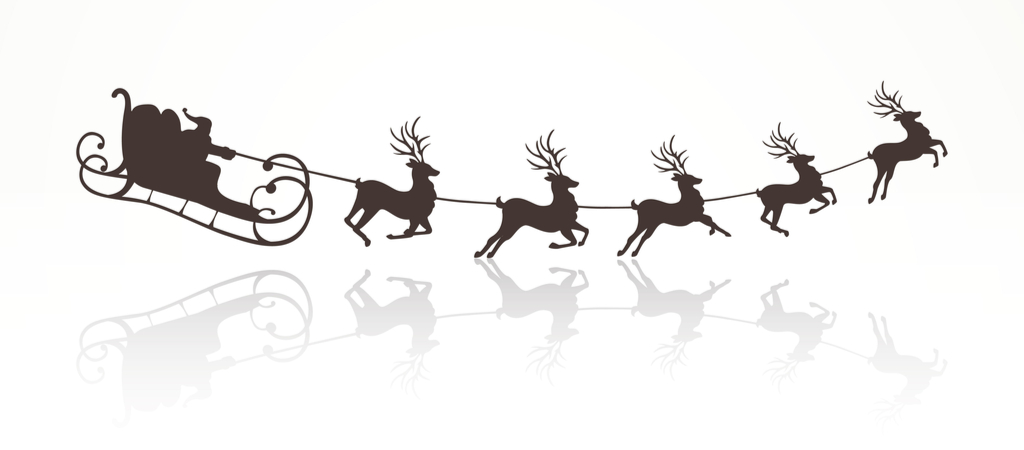 After all the trial runs around Farnham, Santa had a smooth visit on Christmas Eve and he is now back home with a mug of hot chocolate and his feet up. The Reindeer are being fed and the Elves are giving the Sleigh a quick service. Another year done, but a year unlike any other!
From everyone at Farnham Round Table, Thank You for all the amazing support this year. Santa reckons he's never seen socially distanced crowds like it and we have all been humbled by your generosity in these difficult times.
Santa will be back again in 2021. In the meantime, we wish you a Merry Christmas and a Happy New year. Stay Safe!
All funds raised by the Sleigh this year will be going directly to Farnham Foodbank.
Donate
Boost your donation to Farnham Round Table by 25p of Gift Aid for every £1 you donate.
Gift Aid is reclaimed from the tax you pay for the current tax year. Your address is needed to identify you as a current UK taxpayer. By completing the form below and choosing the option to Gift Aid your donation, you are confirming:
– I'm donating my own money, not anyone else's (including family members) and not on behalf of a company or collection. My donations aren't from the proceeds of a sale (e.g. bake sale, auction, sweepstake). I'm not receiving anything for making this donation (e.g. a ticket to an event or a raffle).
– I am a UK taxpayer and understand that if I pay less Income Tax and/or Capital Gains Tax in the current tax year than the amount of Gift Aid claimed on all my donations it is my responsibility to pay any difference.
Please notify us if you:
– want to cancel this Gift Aid declaration
– change your name or home address
– no longer pay sufficient tax on your income and/or capital gains
If you pay Income Tax at the higher or additional rate and want to receive the additional tax relief due to you, you must include all your Gift Aid donations on your Self Assessment tax return or ask HM Revenue and Customs to adjust your tax code.