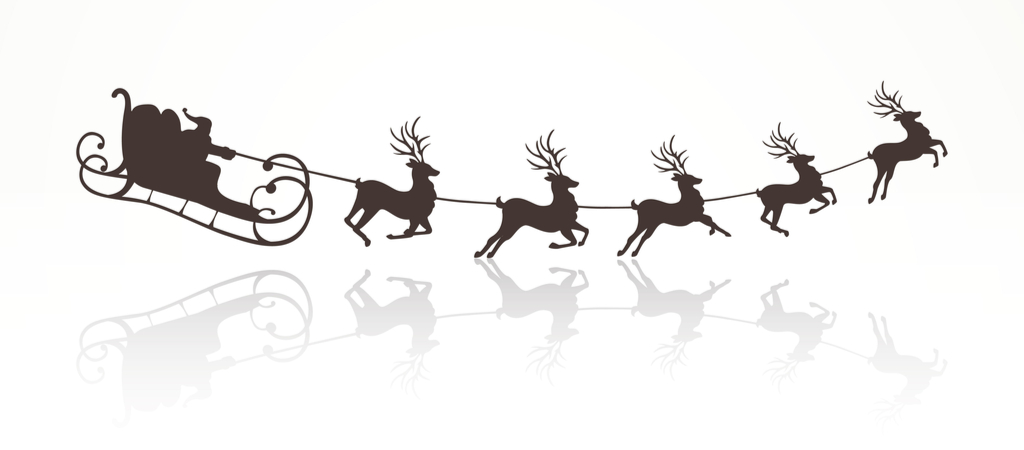 2020 has seen significant disruption to our usual set of fund-raising activities. However, Santa has been planning ahead and we are very pleased to report he will once again be able to visit Farnham for a few test runs before the big night!
In fact he's so excited about this, he wanted to tell you himself…
For details of the routes, please click on the links below
All routes will start around 6pm and will follow the path indicated. However, please note, due to weather or other events beyond our control it may not be possible for the Sleigh to cover all roads shown.
Live Santa Tracker
New for 2020, we will also have a live Santa Tracker, so you will be able to follow the movements of the Sleigh in real-time. We will also endeavour to post updates to our Facebook page here.
What to expect
Due to Covid-19 restrictions we will not be knocking on doors this year and we don't currently expect to have any of our usual little elf helpers from local schools.
However, we will still have a brightly lit Sleigh and, of course, Santa!
Following are some things to bear in mind:
Our primary objective with the Sleigh this year is to spread some Christmas cheer and put smiles on faces – big and small.
We will have a reduced number of volunteers helping Santa and will be observing the latest government guidelines on social distancing.
If you want to come out and see the Sleigh, please keep a 2m distance from other observers, the Sleigh and the Round Table volunteers assisting Santa.
For those who would like to make a donation, we will have donation buckets fixed to the sleigh and a small number of contactless card readers on poles. However, to minimise contact, please consider doing it online – we will be adding a PayPal donation option shortly.
All funds raised this year will be going directly to Farnham Foodbank.